⚠️
Need help?
Check our FAQ:s first
HERE
Due to an issue with our servers, on the 5th of July
all Private Messages will be deleted and disabled.
Read more
HERE
🎃 Season Pass Halloween issues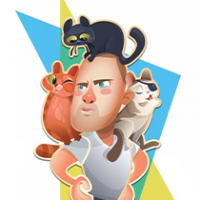 Crazy Cat Lad
Posts: 13,844
Community Manager
Some of you are experiencing some issues with the Season Pass this Halloween.
Here's a bit more info and help on this:
Missing levels/ rewards
This is NOT an issue. Please note that some levels on the Free Pass side, like levels 2 and 4, do not have any rewards.
Only the Gold Pass have rewards for every level.
Pink squares
This graphic issue with pink squares messing up the feature is being looked into.
Meanwhile, make sure that the app is updated to the latest version. Then force close the app and restart the device. This may help right away.