🏃
Candy Spring Race!
Collect badges and win Gold Bars
HERE!
❓️
Can you crack the Candy Crush code language?
Win Gold Bars if you can
HERE!
🐨👸💃💪
What Candy Crush player are you?
Find out and claim your personal badge
HERE!
Feedback on levels 10 881 - 10 925!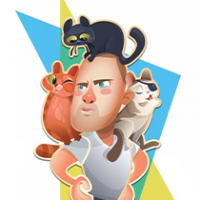 Crazy Cat Lad
Posts: 13,482
Community Manager
We want your feedback on the levels 10 881 - 10 925!
New sweet levels are released every week in Candy Crush Saga and the Levels Designers want your feedback to make the game even sweeter.
On this thread you have the chance to give all your feedback on levels 10 881 - 10 925 directly to the people behind the levels!
These levels are released on Windows app the 22 December 2021 and all other platforms 5 January 2022.
We want to know how you feel about the following things!
1 Did you get stuck on any level? Or did you crush your way through all levels smoothly?
2 If you could change one thing about a level, what would it be?
3 What was your absolute favorite level? Which level would you like to play one more time?
Comment all feedback to the Team about the new levels on this page!
Sweet Surprise Season!
Delicious December events in Candy Crush Saga. Find all info and details HERE.