🎵
Music Festival!
Find all season events in August
HERE!
💰️
Pot of Gold!
New golden event in Candy Crush Saga. Find more details
HERE!
☀️
Where do you play Candy Crush Saga summer 2022?
Share your plans and win 24h Unlimited Lives and a Party Booster!
HERE!
Making Friends, why so difficult?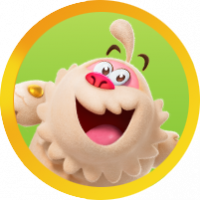 puk338
Posts: 6
Level 2
Everyone that would like to make Friends....
I dont really know how but Just add me as a Friend and i'll reply too you so we can take the pleasure of helping eachother getting on with the game....
I dont care (of course i care who is better haha) but i really dont mind, if i AM bested by some one else who really is better in solving levels then me.
Who really likes healthy and honest competition Just like me? Add me....
I'll always reply with extra lives if possible!
Candy chrushers REPLY 💪💪💪👊👊👊