🍫
Chocolate Box
Server Error/ Box missing or disappeared! More details
HERE
🎁
Sweet Surprise Season!
Delicious December events. Find all details
HERE
🐠
Swedish Fish
New look and design coming soon. Exclusive preview
HERE
Are there any plans to return to the "old" style?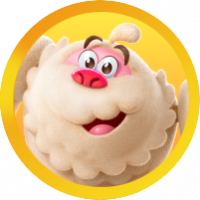 Shoeless_Joe
Posts: 11
Level 2
Now that you can only build the boosters via the robot thing I have found being into the levels in the 4000s is not a benefit to advancing in this game.

Are there any plans to revert back to the way it was a few weeks ago? Or even just modify it so that I can actually advance a few levels a week again? I literally can't move and haven't for days at a time and i've nearly depleted all of my stock piles of EVERY booster I've been saving up...
I have been playing CC for over 6 years now and really have enjoyed it up until this past update. I really don't want to delete the app but I'm not going to spend money on it again until they "fix" this. I have no problem spending a few bucks here and there as I play the game enough to want to support it but I'm not going to spent $20 a pop just to get enough boosters to beat ONE hard level bc I can't start with anything.