📣 📩 Email notifications: customise your experience in the forum!
HERE!
🏆🥇 Win Gold Bars and exclusive Community badges
HERE!
// 🗳️ CCS Boosters: Vote for your favorite and tell us why
HERE!
// ➡️ 🔔 Don't be shy and say Hi!
HERE!
// 🌟 What level are you on...Today?! 🙌
HERE!
// 🗳️ Community Poll: new crushing designs! Vote for your favorite and tell us why
HERE!
// 📋 Help the UX Team with your feedback!
HERE!
5 Candies per game.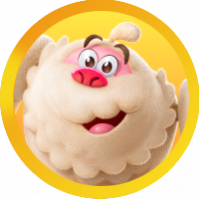 HansR
Posts: 5
Level 2
I see that you have limited every game to 5 candies only per game. I am not sure if this is just a error and if it is please correct this. If not then I find it difficult to understand the reason behind this decision because it makes it virtually impossible to pass any level. I have been playing Candie Crush for years and love the game and play daily. I collect candies to bolster my boosters so that it increases my chances to beat a level. I am sure that there are millions of players around the world who would agree with me that whoever made the decision to limit 5 candies per game made a BIG mistake. It would be  great pity if you persist with this because it takes the pleasure of playing Candie Crush out of the game.

This discussion has been closed.