📣 📩 Email notifications: customise your experience in the forum!
HERE!
🏆🥇 Win Gold Bars and exclusive Community badges
HERE!
// 🗳️ 🏖️ 🏰
Community Poll & Feedback:
Tiffi's Beach Games Week II - did you have fun playing ? Let us know
HERE!
/ / 📮 Week 1 🆚 Week 2: which one was better? Vote
HERE!
/ / 👋 Don't be shy and say Hi!
HERE!
build a bot on completed levels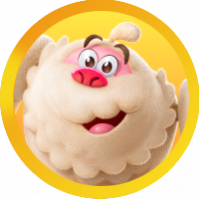 Mecanic76
Posts: 2
New Bee
Hi,
The ability to stack boosters on completed levels has to come back. This game used to be fun when harder levels can be started with booster and we can hope to complete them. Now it is impossible to build boosters when you need to do a normal level over 100 times to complete it. Unlimited lives just add to frustration when after 50 times on the same level you are not getting even close to finish it. I almost threw my phone on the wall yesterday, so frustrating. This is not fun anymore, it used to be relaxing but that is gone. After spending so much money buying stuff here and there through the years in that game, I want that feature back. It's been a few times that this situation happened, stop doing that.