📣 📩 Email notifications: customise your experience in the forum!
HERE!
🏆🥇 Win Gold Bars and exclusive Community badges
HERE!
// 🗳️ CCS Boosters: Vote for your favorite and tell us why
HERE!
// 🌟 What level are you on...Today?! 🙌
HERE!
// ➡️ 🔔 Don't be shy and say Hi!
HERE!
// 🌟 🌟 What Candy Zodiac sign are you?
HERE!
Help! Too many lives and no levels to play....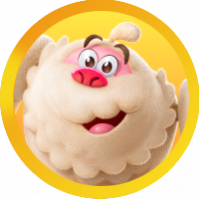 BeckySue_21
Posts: 1
New Bee
So my profile basically jumped to the very last level(I wasn't even close to the end haha) and I can't play again till more levels are released😢...I now have 8470 lives too out of nowhere...Anyone have a similar problem and a solution without having to go back to the very start 😇