I can't send nor receive lives via Facebook 👉 Update your game! More info
HERE!
⭐️ ⭐️ Candy Crush All Stars Tournament! Who'll be the UK's top Crusher?!
HERE!
🍬 🗳️ What's your favourite Candy Crush Saga challenge?
HERE!
🏆🥇 Win Gold Bars and exclusive Community badges
HERE!
When the Sugar Drops will be back?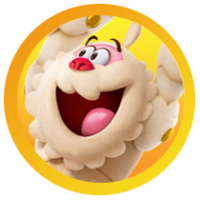 Tzvi_Marcu
Posts: 219
Level 3
One of the challengers I miss is the Sugar Drops, that gives us the possibility to play the CCS game two times a day for one hour. Players that are on the maximum level and get every week 45 new level play a few hours until they pass them and after that need to wait a week for the new. The others challengers are very bored. King bring back the Sugar Drops.