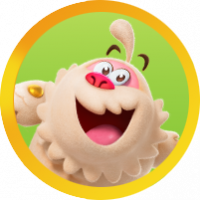 Germano_

Level 3
About
Username

Germano_

Joined

Visits

236

Last Active

Roles

Member

Points

211

Badges

40

Posts

89
Comments
Hello @Diamond Lim can you take off your mailing list? I am leaving Candy Crush. Levels have become insanely difficult lately, so it does not make sense to play when even 50 attempts are not enough. Thanks in advance

Level 10150 is not just hard: it is impossible on the phone, after the number of movements have been reduced and the layers of sugar increased. With the 2 cakes you can get rid of 2 layers, but for the third one you need a combination of 2 color bombs which is impossible to get with so few movements. Watching other videos…

My contribution to this tournament

New level, new mission! Done

Close to the finals! Week 14: done ✅

Meeeemoryyyy All alone in the moonlight!! In 2015 I had just moved to Chile in my journey around the world. It seems that with Level 10.000 another change, another country is coming soon for me. Everything will be ok: home is where you feel sweet playing Candy Crush!

Contest N. 13? Done! Start Level 9441 (New Levels released today) Finish Level 9450

Done! Getting closer to the last challenge

My contribution to Week 11 contest Hey. I got 2 near wrapped candies ready for explosion and also 1 wrapped candy together with striped candy. That deserves thumbs up 👍🏻

@LindQ Thanks for your clarification. Very useful. I tried many times to get, for example, a striped candy below a dispenser with mixed options, but it clearly did not work as I expected. So, let's see these new cannons idea!

Ok. Interesting. I could never understand if when you take out a candy from below these dispenser you get exactly what it is shown in the image above or if it is always random or with a predefined sequence. 🤷

Hey! We had to jump back many pages of the map; that was hard. But Mission completed.

Week 9 Level with a 9 (9,256) Score with a 9 (505,692)

Week 8 with Sugar stars! I did not miss past quests so I do not really need the sugar stars. As a prize can you send me just some candies? 😁 (licorice is my favorite).

I often write to the Customers Service whenever I experience a problem with the game, but it is very frustrating. The usual answer are "Have you downloaded the latest version? Did you turn off the game and log in again?". They neither bother to read what the problem is or you end up talking with people that do not seem to…

Here goes my contribution to Week 7 Tournament with 3 stars on a brand new level!