Where can I download a copy of Candy Crush Soda Saga that does NOT give me a black screen?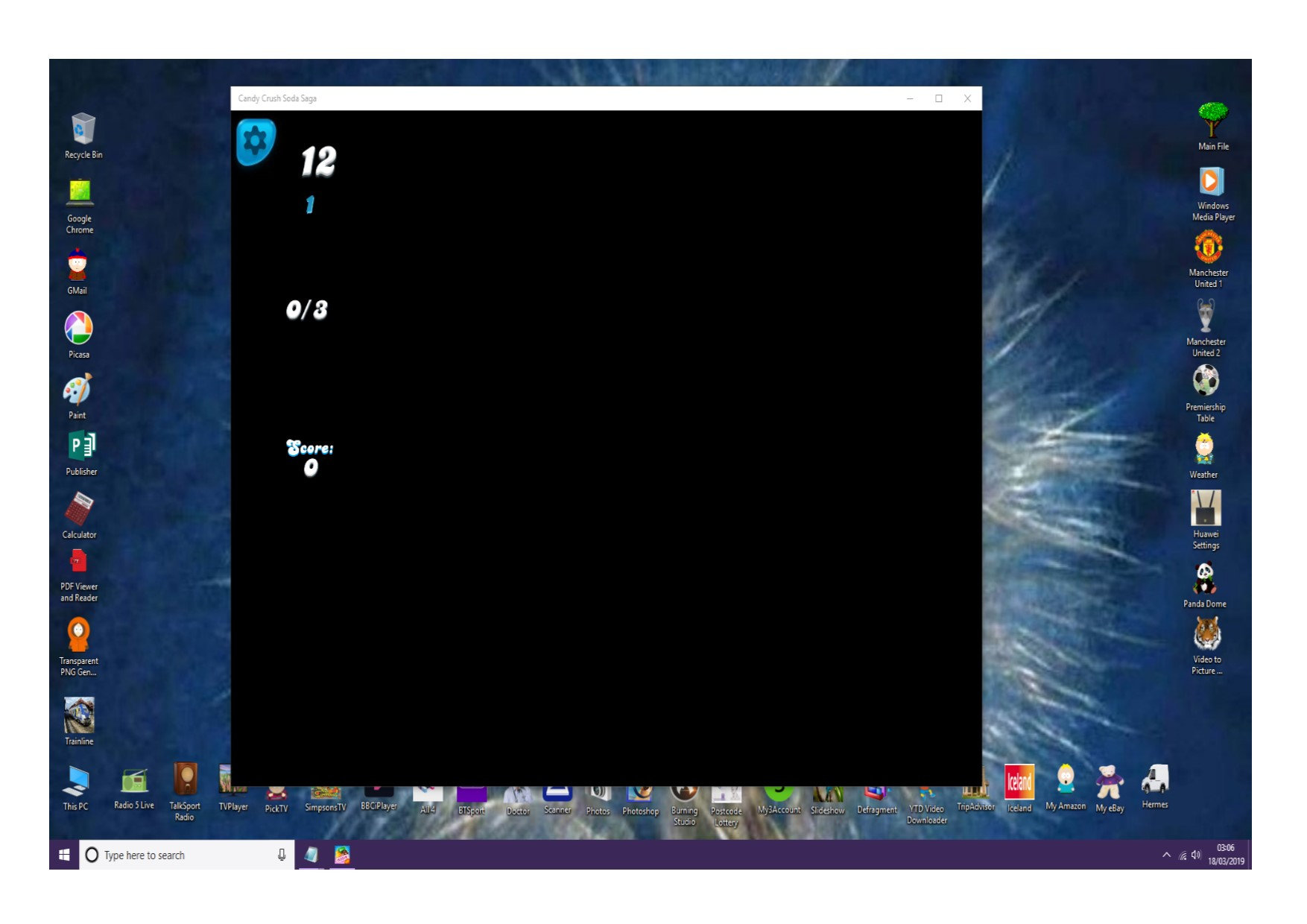 I run CCSS as a stand-alone game on Windows 10 Pro. I downloaded it from Microsoft Store. All I get is a black screen with just a few items (such as scores) showing (See pic). I have done the obvious: Uninstalled & Reinstalled. Cleared cache. Checked Flash Player etc. I have used this game for about three years with no problems before this. Anyone have any ideas please?
Howdy, Stranger!
It looks like you're new here. If you want to get involved, click one of these buttons!
Quick Links
Categories
Share your comments and ideas here
Looking for help?
Leaderboard
This Week's Leaders
All Time Leaders