Sodaliciously Hot now 🌶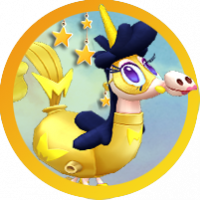 LadyRaffie
Posts: 3,299
Community Manager
No account yet? Register here in just 2 seconds!
Welcome to the most Sodalicious Community!
Wanna know where the spiciest discussions and latest news are in the forum? You're in the right place!! Cautious, it's hot! 🌶️🌶️🌶️
🔥

On fire:
🎨 Design a costume for Kimmy HERE!
Win Gold Bars! 🎏 Let's Go Fishing!HERE!
Win Badges! 🌟 Sparkler of the Month- Nominations HERE
Join our Million Member Club HERE
😻 Caution! Kittens at play! Collect your badge
⚡️ New! Weekend Soda Challenge!🥤 HERE
🎶 Tell the Audio team what you think about music and sound HERE
🌶️ Always hot 🌶️
🏆 Champion Streak! Info HERE
🎮 Tips and tricks to play Soda! HERE
🏰 The Elysium of Sparklers 💫 HERE
🍭Take part in our Competitions- win Gold Bars and badges for you!!
🔑 Check the latests levels unlocked HERE !!
🥇 Have you accomplished a Milestone Level? Get your Level badges HERE!!
💡 Share your best ideas for the game HERE!!
🌶️🌶️🌶️
🌟 New in our Sodalicious Community? Here's all you need to know about the Candy Crush Soda Saga Community!
👋 Don't be shy and introduce yourself to the Community HERE! 
✍️ Subscribe HERE to Candy Crush Soda Tagging List! 
This discussion has been closed.