Win Gold Bars 🥤Guess the Hidden Number
HERE
💪 Choose to Challenge and celebrate
Women's Month!
👋 Don't be Shy and Say Hi
HERE!
⚡️ New! Weekend Soda Challenge!🥤
HERE
👫 👭 Wanna add Friends to your Soda Game? We need your help
HERE
(FINISHED) Win GOLD BARS - Balance the scale!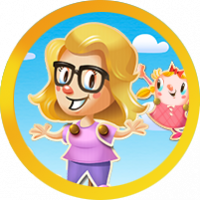 Elsa
Posts: 31,502
Community Hub Moderator
Want to join no account then register here in 2 minutes 
Hi soda lovers 🥤Kimmy and Yeti need to balance the scales ⚖
They can't seem to solve this, so they've asked our Superstars @Elsa and @PrettyBubbles for help but they are also having difficulty.
Can you help by working out each combination to keep them balanced?
Please put your response in the spoiler box.
We will award 5 of you who can 30 gold bars 💰added to your game
You have from the 4th to 18th of January to take part
Good luck and have a sodalicious time
Game terms and conditions can be found here. 

🌈_________________________________ 🌈_____________________________ 🌈