🍭 Soda Friends Games: Week 3!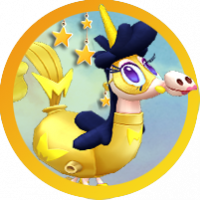 LadyRaffie
Posts: 3,310
Community Manager
No King Community account yet?  👉 Sign Up Right HERE! 👈 
Hiya Soda Crushers!
How time flies! The third week of the Soda Friends Games has arrived, can you believe it?
And this is your task for week 3:
👉️ Play any Soda hard level with 2 stars (no 3 stars, no 1 star, only 2 stars!)
⚽️ Rules:
Please post a screenshot showing you've mastered the challenge here below 👇️
It must be a current screenshot, no old screenshots are valid!
Please do not edit or remove anything in your screenshot. You may add your username if you want to your screenshot as long as it does not cover your avatar, level number or score
 Any cheating or manipulation of screenshots will be an automatic disqualification of this contest
🏀 How long do you have?
As soon as the next challenge starts, this one will be closed! Each challenge starts on Thursday!
🏈 What can I win?
Just for joining the challenge, you'll receive this wonderful badge:
As you know if you've read THIS, the games consist in one task to be achieved every week: first week in Soda, second in Friends, then in Soda again, and so on. And if you complete all challenges, another awesome badge and a chance to get 50 Gold Bars in your game!
What are you waiting for? Get back to your Soda game or download it now!
This discussion has been closed.