Season May is here in two different versions, 🌪 Storm 🌪 and 🧽 Mischief 🧽.
Find out which story you have
HERE
🌸 Which season from January to March did you like the most?
Let us know!
HERE
Help us make Soda better 🏆
Let us know what you think about the feature Team Rankings
HERE
💰️❌
Purchase issues on Facebook!
More info
HERE
Lost daily streak (62) and all my boosters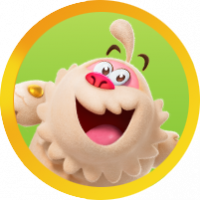 claire2505
Posts: 22
Level 2
So today I was happily playing my latest level when I was logged out and struggled to get back in for 30 mins or so.
when I eventually got back 8n on the correct level I find that my daily streak has gone and I no longer have any boosters?? Of which I had at least 10 of each.
why? It's very disappointing when the game do3s this for no reason!
anyone else had this problem?
#king #candycrush