☀️ 🕶 Join the Soda Summer Games and win Gold Bars and Badges
HERE
💔 Help us make Soda even better, tell us which feature you dislike the most
HERE
🏆 Share your score from the June Tournament and get a badge!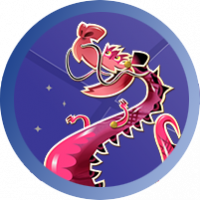 FluffyDinosaur
Posts: 631
Community Manager
Hi everyone! 👋
The June Tournament is live, and while not everyone will be able to win in the tournament - all participants can pick up a Badge in the community! ⭐️ Share a screenshot of your score at any point during the tournament in this discussion to get your June Tournament Badge!
To qualify for the tournament you have to create 5 wrapped candies. Create a wrapped candy by combining 5 candies of the same color in a T shape.
Here's the June Tournament schedule:
Qualifiers: June 9 - 13
Round 1: June 16-20
Round 2: June 23-27
Finals: June 30 - July 4
Good luck in the tournament everyone, and don't forget to post your screenshot to grab the badge below 👇👇👇
🏳️‍🌈 Learn more about the Pride Season HERE
👨‍👩‍👦‍👦 New to the Community? Register HERE in just 2 seconds.