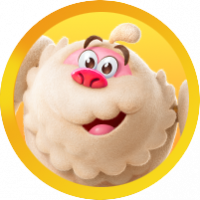 bullywooly

Level 3
About
Username

bullywooly

Joined

Visits

458

Last Active

Roles

Member

Points

175

Posts

70

Badges

15
Comments
It's easy, CHANGE IT BACK

I find playing in landscape mode far easier with holding the iPad as I have trouble with my hands, portrait is far harder and am on the point of giving up playing as no fun anymore.

(Image) Hope I get my badge

(Quote) Been going on ages, very frustrating and makes playing boring, kings says new update will fix, but god knows when this will be

(Quote) Yes and it's really annoying., what's with all the bugs in these games, Nd why so long to fix?

I hate, hate, hate this portrait rubbish, don't keep meddling with not is broken

Why do king have to meddle with the way the game works, I don't want or like playing in portrait mode, for me it's a nuisance to have to change the way I play, why can't they leave things alone when it's all working ok!

Those would of been my exact words as well

Same here, never had it, I play on my ipad

(Quote) 
(Quote) 
Same here I play on my ipad

(Quote) 
And me, shame they don't make it a singles and not a team game, it's not as if the boosters are worth playing for half the time!

(Quote) 
I've hit 3790 on my iPad,why can't they just put all levels equal on all devices?