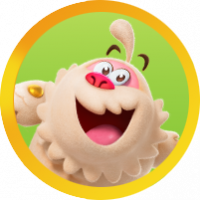 cobwellac

Level 2
About
Username

cobwellac

Joined

Visits

86

Last Active

Roles

Member

Points

87

Badges

19

Posts

61
Comments
I thought I posted my complaint about 10489 on here earlier, but I hate it. It's caused me to almost stop playing. The numbers don't work. Not only did they remove 2 moves since the beginning, they added 5 more icings and toffees! So it went from 35 moves 95 toffee and icing, to 33 moves 100 toffee and icing. Now I can't…

I have slowed down my playing immensely since reaching level 10489. There simply aren't enough candies/moves to complete the level. With 33 moves and only one check dropping per move, it's impossible to clear enough toffees in time to ensure enough icing candies drop. I will not pay for more moves to complete because it's…

I'm also playing as my lives renew. I refuse to spend $$ for more moves when only one special candy drops each move. You can't get enough to collect all required candirs in the game. It's getting boring. I'm also editing this comment to add that not only did they remove 2 moves since the beginning, they added 5 more icings…

10476 is ridiculous. By the time I clear enough waffles to open the middle section, I'm out of moves. Why not give more moves? 21 isn't enough.

Did you ever pass? Or did you quit playing? I've been stuck here for a while now, as well. Used up all my (useless for this board) boosters and once all my gold bars are used up, I'm pretty much done with this game. It's not fun to keep playing the same level because there aren't enough moves to win.

I'm with all of you. I've updated, logged out and back in, restarted devices, etc., but have never seen the advent calendar.

I never had air drop, but I agree that every level above 10,000 has gotten ridiculously hard and less fun. I've used up almost all my boosters and they still take days to complete.

Week 10, finally accomplished.

My submission for week 4:

Thank you for the welcome; I've been here for a few years, but don't post much.