(ENDED) Share your Monday/Friday mood for a chance to win 30 Gold bars 🤩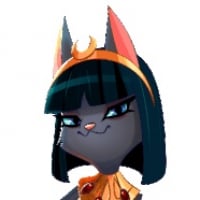 QueenMia
Posts: 11,338
Community Manager
☀️No account yet? Sign up here in 2 seconds to participate! 🍏
Howdy Farmers 🙌
It's contest time again! Ready?
We all know those Monday/Friday feeling gifs and memes - So we thought we'd have some fun with these together!
👉All you need to do is share what describe best your Monday/Friday mood below 🙌
5 lucky winners will be randomly picked amongst those who voted and commented and receive 30 Gold bars each!
🍏How to participate?
Simply share below what a meme, a gif, a picture, of what describe best your typical Monday/Friday mood! It can be your Monday or Friday mood only or both!
You tell us!
🍏What's the prize?
5 players chosen randomly will receive 30 Gold bars each!
Good luck everyone and don't forget to have fun 🍒
You have until the Monday 17th of August to participate.
Terms and Conditions here.
No account yet?
Sign up here i
n 2 seconds!

Leave a Comment