(ENDED) Guess my Score to win 3 Color Collector boosters!🐕🐕🐕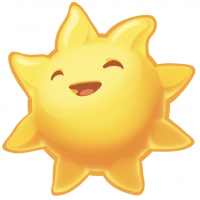 encantes
Posts: 2,205
Farm Moderator
Want to participate? Sign up HERE in 2 seconds!
👨‍🌾👩‍🌾👨‍🌾👩‍🌾 🍏🍓🐣🌞 Howdy Farmers, are you ready to guess my final score on level 947?
Take part in our challenge, I would like you all to participate!! 🏆🏆🎉🎉🏆🏆🎉🎉🏆🏆
I have been playing level 947 with no Companions and Boosters,I'm in hero mode and I have 1 move left, can you guess my final score? The score so far is 513.000
Just post only 1 of your best guess in the Spoiler feature and we will reward 3 players who guess closes to the final score with 3 Color Collector or Hunters 🐕🐕🐕 in their Farm Heroes Saga game ⭐⭐⭐ 🥇🥈🥉⭐⭐⭐
Contest runs until 11th of June 2021 15:00 CET
Good Luck everyone!😉😉
Contest Term and Conditions here.
REMINDER!! You need to use the spoiler feature or your entry will not count.
How to use the Spoiler Feature
Leave a Comment