🌈 A great Saga needs all sorts of Heroes!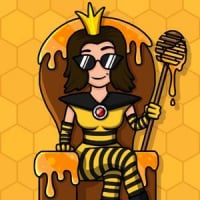 QueenB
Posts: 9,716
Community Manager
Howdy Farmers 🤠
This year, we are celebrating diverse individuality. It's a time to remember that we are all the same and to love what's on the inside. So let's celebrate our uniqueness and tell us...
Who is the Hero in your Saga?
Comment below, and you will earn this wonderful Farm Pride badge:
🚫 UPDATE! The contest has ended!
But wait, there is more
😃
We will also pick random comments and reward 3 Superfruit boosters to their game! This wonderful booster collects all nearby cropsies and adds +2 to their value. Very helpful
😉
🚫 UPDATE! The contest has ended!
You have until the 7th of July to leave your comment, celebrate and get a chance to win free boosters 🎊
More Pride in Community!
Pride avatars - Switch your avatar in Community into Pride mode HERE!
Find all Pride events in all games HERE!
Want to join the celebration? Sign up HERE
😉
Leave a Comment