✅ Collect Daily Rewards for a chance to win gold bars 💰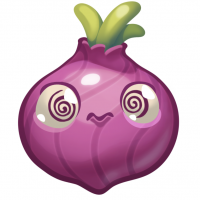 MountainMom
Posts: 3,755
Friends Moderator
Hello Farmers!
Have you been collecting your Daily Rewards in Farm Heroes Saga? You receive great in-game rewards for each consecutive day you login and play. Awesome, right? In addition to collecting those rewards, here is an opportunity to win gold bars in your Farm Heroes Saga game!
The challenge:  Collect your Daily Rewards for 7 consecutive days for a chance to win gold bars.
Rules: 👇
This challenge will run for two weeks, but you must collect each of the 7 Daily Rewards (Day 1 through Day 7) without missing a day.
Post a screenshot showing you have collected your Daily Reward for 7 consecutive days. You can post either of 2 screenshots: (1) a screenshot showing your list of Daily Rewards before collecting Day 7, or (2) a screenshot after collecting Day 7 rewards.
Please add your initials or username or other unique mark to identify the screenshot(s) as your own.
Players can post more than one entry, but additional entries will not improve their chance of winning.
What can I win? 👇
Five players who successfully collect their Daily Rewards for 7 consecutive days and have posted a valid screenshot will be randomly selected to win 30 gold bars each.  The gold bars can only be added to each player's Farm Heroes Saga game.
When? 👇
This contest will run for 2 weeks and end on Monday, 22 August 2022, 6 pm Central European Summer Time (12 noon Eastern Daylight Time)
✅ Let's have some Farmtastic fun collecting our Daily Rewards! ✅
Terms and Conditions here
Don't have a Community account but want to participate? Sign up HERE in just 2 seconds.
Don't play Farm Heroes Saga yet? Download the game HERE.
@PummyRaj, Please tag FHS players.
Leave a Comment