🧺 Farmer's Market - New feature test!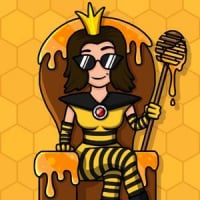 QueenB
Posts: 11,363
Community Manager
Welcome to Farmer's Market!
A new event that is at the moment being tested so we appreciate any feedback you may have.
How Farmer's Market works!
You will be given orders that you need to complete by collecting specific cropsies. Yes, you can replay older levels as long as the stars has been improved.
Once the order has been fulfilled, you earn rewards and a new currency that can only be used for Farmer's Market.
The more currency you collect, the bigger rewards you get. That is what the currency is for!
When does it start!
The testing of this event started today, the 24th of April and will last until 30th of April.
Please let us know what you think of the event, if you have experienced any issues or have suggestions for improvements, we want to hear it.
🧺 Farmer's Market - New feature test!
This is a public poll: others will see what you voted for.
Comments
Leave a Comment