❄️ Farm Pass Frosty Season - How to Play!❄️
HERE
🐥 Beat the Superstar Contest is back in action 🐥
HERE
(ENDED) 🚜 Farm Fall Race - Win Gold Bars 👌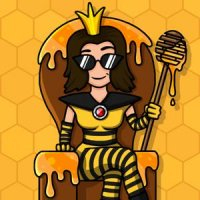 QueenB
Posts: 6,645
Community Manager
🚜 Want to participate? Sign up in 2 seconds!
Choo Choo, Amelia and Hunter are having race at the farm with their tractors, but who do you think would win a race like that and why?
Vote on who you are cheering on and also comment why to get the chance to win Gold Bars!
Are you Team Choo Choo?
Team Amelia?
Or Team Hunter?
One player in each team that voted and commented will win 25 Gold Bars when the race ends.
Start your engines and may the best hero win!
You have until Friday 18th of September, 6:00 EST to participate!
Terms and Conditions here.

(ENDED) 🚜 Farm Fall Race - Win Gold Bars 👌
This is a public poll: others will see what you voted for.
Leave a Comment