Farm Heroes Saga has reached 2000 Levels!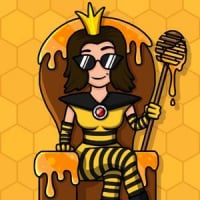 QueenB
Posts: 12,879
Community Manager
We made it possible all together! Farm Heroes Saga finally made it to 2000 levels. Amelia, Hunter and Choo Choo are full of gratitude and joy! Hunter is even offering you one of his boots. Isn't that lovely?
Oh! And there you have Rancid… We all know how Rancid is.
It's time to whoop it up! To celebrate this big achievement, you will be able to experience tons of farmtastic new features in the game during the next two weeks.
After the countdown, you will be able to play our super special live-op for the occasion!
The in-game event will consist of brand new levels. You will find nine levels divided into three sets. When you finish the last level of each set, you will win amazing rewards. Magic beans, boosters and much more!
Climb to the top of the celebration cake and complete the level 2000!
During this period, players will also receive some amazing gifts. After all, what's a celebration without gifts?
Comments