If you could add anything to the game, what would it be?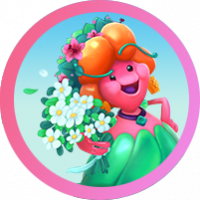 Lola_Pop
Posts: 11,980
Community Manager
Hello Farm Heroes Super Saga Community,
Are you in the mood for some daydreaming today? I hope you are! Because our question to you is:
If you could add anything (an event, a booster, a game mode) to the game, what would it be?
We're curious to know what you come up with! Remember the Farm Heroes Super Saga team is listening...and the rewards are juicy! On one hand, knowing that you've contributed to making Farm Heroes Super Saga better. On the other hand, this new badge to the most insightful comments:
We'll be awaiting your feedback! Please keep it:
Sweet
On topic
Specific- if possible, give us some examples so that we can fully understand what you mean :)
🐿️ You can give us more feedback on the game HERE !
🌈 No account yet? SIGN UP and start commenting!😊
Comments
Leave a Comment