Design your card to celebrate Level 5,000!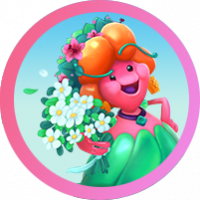 Lola_Pop
Posts: 11,194
Community Manager
Hello Adventurers!
Welcome to the First Ever Pyramid Solitaire Art Challenge! 
As a Pyramid Solitaire Saga player, we know you love a good challenge- well, we'd love to celebrate the upcoming Level 5,000 with one challenge especially made for you!
How to participate:
Among your treasures in the game, you can find some different card models. Your challenge is to create a new model, a new card design.
Here are the templates for you to use. You can draw on one of them using digital tools, or print it out and use crayons, pencils, watercolors…it's up to you!
Reward:
The winning design will be announced in the game through a pop up that everyone will see! Pharaonic!
We'll also choose 5 winners randomly, and each of them will receive 20 Gold Bars in their games!
All participants will receive a Community badge to commemorate Level 5,000
Directions:
To upload your picture/screenshot, please click/tap here:
More directions on how to take a screenshot HERE
Please follow our House Rules 😊
No account yet? Please SIGN UP and participate!
You have until 12th of May 2022 5pm CEST to participate and post your designs. Terms and conditions here.