Approximately 15% of the world's population have a disability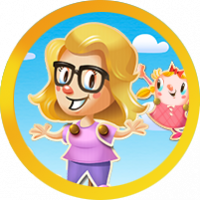 Elsa
Posts: 34,907
Sweet Legend
That means that more than one billion people could face daily challenges when using digital devices!
According to the World Health Organization (WHO), approximately 15% of the world's population lives with some form of disability, of whom 2–4% experience significant difficulties completing their daily activities independently. In 2017, the population of the world has reached 7.5 billion people. This means that a significant number of people are unable to access technology because it wasn't designed with everyone in mind. The Pew Internet revealed the extent to which people with disabilities are still on the sidelines of the digital revolution in 2010. 54% of households with a disability use the Internet, compared to 81% of households with no disability in the United States.
People with physical disabilities or diseases that affect hand dexterity like quadriplegia resulting from spinal cord injury, multiple sclerosis, muscular dystrophy, cerebral palsy or stroke are unable to interact with touch screens, mouses, or keyboards without the presence of assistive technology to bridge the gap. However, in addition to those with physical disabilities, the lack of access to personal devices and the Internet is also prevalent among those with cognitive, hearing and visual impairments. (Info here)
Below are some examples:
• Flashy particles: Players with epilepsy may struggle with flashy visual effects causing seizures or hurting their eyes.
• Scrolling through the Saga Map: Players with arthritis or other physical impairments may find scrolling through episodes physically exhausting.
• Colour blindness: Players with this genetic condition may have problems differentiating the different types of bombs, candy and other colour-based objects in the game. 
...and we're sure there must be many other things too!
Please refrain from commenting here if you do not have any visual disabilities but you cannot see the candies underneath the blockers (e.g. crystal blocker in CC Saga) because that is not a disability issue. That is something that might need tweaking from the studio so comments like this belong in the General Discussions area of your game. 
We would like to hear from our players who have difficulty playing the game(s) because of their disabilities. Please comment here or send me message if you don't want to share it here in the community. I struggle with a visual disability so this project is very important to me. Thank you.