🎶 Meet the Team behind the audio magic and give us your feedback
HERE!
🌶 News & Hot topics
HERE
! // 🎀 Discover all King games
HERE
!
📬 New Monthly Newsletter!
Don't miss it!
Today is National Mother Goose Day!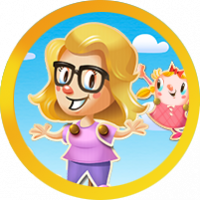 Elsa
Posts: 33,420
Community Hub Moderator
National Mother Goose Day on May 1st each year honors Mother Goose and the imaginary author of a collection of fairy tales and nursery rhymes we loved as children. Mother Goose is often illustrated as an elderly countrywoman in a tall hat and shawl, but she is also sometimes depicted as a goose wearing a bonnet. 
In honor of this day, I have created The story of Mother Goose where Tiffi learns more about these nursery rhymes. I hope that you enjoy the story.
HOW TO OBSERVE #NationalMotherGooseDay
In honor of the day, revisit those wonderful childhood stories with your children. Share your favorite Mother Goose story using #NationalMotherGooseDay on social media.
Who wants to share some childhood nursery rhymes? It doesn't have to be just that because if you can find memes or animated gifs referring to Mother Goose or the nursery rhymes I'd love to hear from all of you.
***For those of you who learned nursery rhymes in your mother tongue, how about you post them in your language here? I'd love to have many people post their favorite nursery rhyme, no matter what language you learned it.***
🌈________________________________________________________ 🌈