🥳 Celebrate Level 3000 and get an Exclusive badge!
HERE
✨
🎟️ Join the Bubble Witch 3 Magic Millionaire club and get a Badge 👉
HERE
Legend of the Month - We want to know what you think!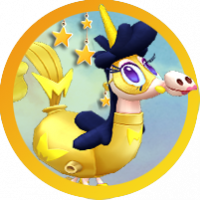 LadyRaffie
Posts: 2,945
Community Manager
Legend of the Month -The Hall of Fame!
⭐️⭐️⭐️⭐️
. Are you the
best wand bearer
in the world? 
. Do you want to be featured in the
'Hall of Fame'
? 
.Your time to shine is here. Work your magic! 
Enjoy this friendly competition and climb to the top of the ladder to claim your crown. 
Will you be the chosen wand? 
🔮
Maybe, maybe not! But we would love if you could tell us what you thought of the event itself - Was it fun? Too complicated? Just right? Please tell us all you liked and disliked about it below!

We really want to hear it all!


Help us help you make the game even more Bubblific - And good luck for now 
Find all you need to know about the Legend of the Month 
here.
 🌈 Let's celebrate our uniqueness! 
HERE
 I  All You Need Is LOVE ❤️ 
HERE
Win Gold Bars!🐢 Find The Turtle! 
HERE