🥳 Celebrate Level 3000 and get an Exclusive badge!
HERE
✨
💪 Play levels designed by Community members!
Check it out 👉 HERE
It's the Women's Month 💪💃 Grab your badge & celebrate!
HERE
🔮 Send your LOVE directly to the Bubble Witch team, here and now!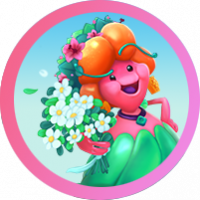 Lola_Pop
Posts: 6,890
Community Manager
👪 New to the Community? Register here in just 2 seconds!
🔮Play Bubble Witch 3 Saga HERE!
Happy New Year, King Community!
The Bubble Witch Saga month is about to finish- it has been a bubblific month, with lots of fun challenges, contests and magical information about the game, and we hope you've enjoyed it. 
If you've missed it or just want to relive it, check it out HERE. 
🌟🌙 🌟
And now, don't you think it's time to say a big Thank You to the Game Team for so many hours of king-tastic fun? 
No matter if you've just discovered Bubble Witch Saga 3 or if you're Stella's good old friend, please comment below and share your LOVE to the lovely developers behind the magic!
❤️

Want to PLAY more?