🥳 Celebrate Level 3000 and get an Exclusive badge!
HERE
✨
💪 Play levels designed by Community members!
Check it out 👉 HERE
It's the Women's Month 💪💃 Grab your badge & celebrate!
HERE
Level 201 rigged?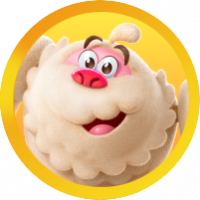 Tikkitikki
Posts: 1
Newbie
I used 6 out of 18 moves and still didn't get 3 stars with over 100000 points. The level used to have 32 moves. Why the change to almost half and why not change the apparent amount of points needed? I've had the silver score multiplier hat and the gold hat and still no three stars. What's going on? Has anyone succeeded in getting 3 stars without using powerups since it changed to 18 moves?