#ChoosetoChallenge 💪💃 It's the Women's Month in the King Community!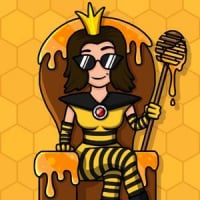 QueenB
Posts: 11,363
Community Manager
👪 New to the Community? Register HERE in just 2 seconds!
Dear Witches 🧙‍♀️
March has started and that can only mean one thing: it's time to celebrate the king-tastic female talent we have in the Community- and in our games! 
This year, the motto of the International Women's Day is #ChoosetoChallenge- and here at King we love challenges 😉
So how are we going to celebrate our classical Women's Month this year? 
Well, we have invited Anna @Anna_L, a Developer from Bubble Witch 3 Saga studio to challenge YOU to beat her scores. But first, let's meet Anna...
My role at King, Developer 😀
I'm From Sweden, Malmö
I've worked at King for 4 years, this is my first job after university.
I don't have specific women who inspire me, but I'm inspired by strong independent women in general.
My advice if you want to join the gaming industry, Don't give up, work hard and follow your dreams ❤️
My favorite level type is definitely the ghost levels! 👻
👉 Fun fact about me, I started studying computer science because my dad joked that I would never make it, and I made it 💪 so thanks dad for helping me follow my dreams ❤️
Anna has chosen level 390 and is challenging you to beat her score 👇
So, do you think you can beat Anna's score?
👉Post a screenshot showing your score and earn this exclusive Women's Badge if you can beat the score 💃🙌
Dust off your wands witches and let's show some Girl power 👭
Comments
Leave a Comment