🥳 Celebrate Level 3000 and get an Exclusive badge!
HERE
✨
🎟️ Join the Bubble Witch 3 Magic Millionaire club and get a Badge 👉
HERE
Why aren't my stars updating in conjure games?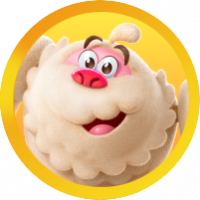 1twistedlizard
Posts: 2
Newbie
I've read many answers to the same problem others are having with this game. I have tapped the icon still showing a ! To reset or start off in game; I always turn my phone off that doesn't work either. And once or twice signed out the back into game. This has happened before. Last time it kept my score frozen until the session ended then when the next 1 started? It updated! This time again I'm score stuck. U know it really sux they make us figure it out instead of fix it!