🎟️ Join the Bubble Witch 3 Magic Millionaire club and get a Badge 👉
HERE
💪 Beat your Game Mods score - Final Surprise Round🔮
HERE
🔮 ENDED Badge & Gold offer! Are you up for the challenge ENDED 🔮 Can you beat your Mods💪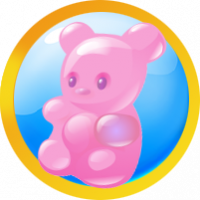 PrettyBubbles
Posts: 6,487
Bubble Witch Moderator
🔮Want to participate but have no account, register here in just 1 minute 🔮
Hi 🙋‍♀️ are you amazing witches 🧙‍♀️ and wizards 🧙‍♂️ ready for a 3 part contest!!!
Let me explain how this works!
👉 Each contest will run for 2 weeks and offer you a collection of badges along the way 😍
Here is Beat your Mods challenge part 1:
👉 All you have to do is choose any one of the levels above and beat that score! All those that post their higher score will receive this amazing badge...
But wait, that's not all...
4 of you will be chosen at random to receive 40 gold bars 💰added to your game 🥳
Whoop whoop guys are you up for challenging your mods 💪Then Let's get started
You have until Thursday the 19th of August!
Terms & Conditions 👉 here.
This discussion has been closed.