🔮ENDED Restart of 👉The race is back! Win badges, gold + boosters with your bucket and spades 😎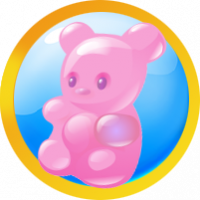 PrettyBubbles
Posts: 12,781
Bubble Witch Moderator
Hi Bubbleific Kings🤴and Queens👸
Stella and the gang are spending some time on the beach 🏝
They have decided to have a race to see who can build the biggest sandcastle ever and they would like you to join in🌞
Your mission is to dig out your bucket and spades and head for the beach and race to build as many castles as you can in 2 weeks starting today!
How to Play!
You can play any levels old or new and you can also replay them if you wish as long as it's a different score get high or low scores as your score is not a requirement to qualify 👍
1 level posted =1 sandcastle
Wilbur has only managed 10 so all players that build 10 sandcastles =10 levels will receive his team Wilbur badge and 2 Magic Beams:
For those of you who want to compete and finish in the top 15, you will also receive Stella's sandcastle genius badge:
Wait there is more...
The top 5 will automatically receive 50 Gold bars 💰and an additional 5 Magic beams.
The following 5 are also automatic winners of 30 Gold bars 💰and an additional 3 Magic beams.
All those that finish below 10th place will be put into a random draw and 10 of you chosen will receive 20 Gold bars 💰and an additional 3 Magic Beams.
You have the duration of one week that was left when we had to postpone
Edit... 1 extra day now added to the end date to accommodate those who's event doesn't time out untill later today
Only screenshots dated from the 8th of August qualify 👍💓
The new end date is Tuesday the 16th of August UK time
Whoop whoop🥳 let's have a good one guys. Have fun on the beach and don't forget to take your sun hats 🧢👒 and plenty of fluids 🥤
👉 Terms & Conditions here
🔮 Want to participate, but have no account, then register here in 2 minutes 😉
Leave a Comment