⭐️ The Community has a brand new look! Learn what's changed and give us feedback on the new layout
HERE!
💫 Collect your magical Level 6000 badge 💫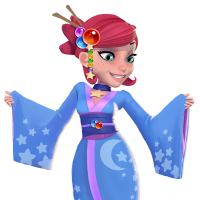 Hello dear Witches and Wizards!
The time has come, level 6000 is finally out!
Have you conquered it? Just post a screenshot of your map 👇 to show you've played level 6000 and received this awesome badge:
For instructions on how to take a screenshot, please visit here.
But wait, there is more...
🔮 Don't miss out on all exclusive Bubble badges HERE! 
 🔮 No account yet? Sign up HERE in 2 seconds! 🔮
Comments
Leave a Comment