🥳 Celebrate Level 3000 and get an Exclusive badge!
HERE
✨
💪 Play levels designed by Community members!
Check it out 👉 HERE
It's the Women's Month 💪💃 Grab your badge & celebrate!
HERE
(Ended) 👉 Match the correct answer & Win 20 Gold Bars!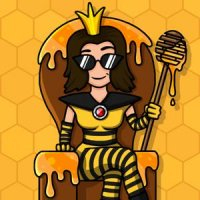 QueenB
Posts: 6,944
Community Manager
🔮 Sign up to participate HERE! 🔮
Are you a true Bubble fan? Do you know by heart what each Boosters do?
Let's test your knowledge 👩‍🏫👨‍🏫
👉 How to participate?
Below is a list of 6 boosters and a list of 6 answers. Match the booster with the correct answers and comment below using the "spoiler" so others can't see your answer 😉
Boosters:
1. Stereo Bolt 
2.Sparkling Blast 
3.Magic Beam
4.5 Bubble
5.Shooting Star
6. Rainbow Rush

Answers:
A.Bursts everything around it.
B.Zaps a wide tunnel anywhere.
C.Bursts a horizontal line of 5 bubbles.
D.Adds 5 extra bubbles in the shooter.
E.Eliminates a group of the same color bubbles.
F.Eliminate all bubbles of the same colors or all same type blockers on a screen.


👉 What can I win?
We will pick 5 random comments with the correct entry who will get 20 Gold Bars each to their Bubble Witch 3 Saga.
You have until the 7th of December to participate.
Good luck and have fun😉
Game terms and conditions can be found here

This discussion has been closed.