🔮 ENDED Win Gold in a riddle for you ENDED🤔🔮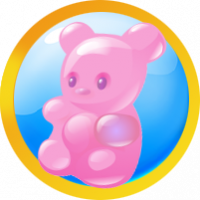 🔮Want to join, but no account, then register here in 2 minutes🔮
Happy 2021 bubbleicious players 🥳
@Elsa and I want to start your new year off with a riddle
A man and his son are involved in a car accident. The father dies, but the son is taken to the hospital. The doctor refuses to operate, saying "I cannot operate on my son!" How can this be?
🤣🤣🤣 Stella and Wilbur have been thinking for hours and its blown there minds 🤯
Can you conclude the riddle 🤔🧐
We will award 5 of you that can chosen at random with 30 gold bars 💰
You have from the 1st to the 15th of January to join
Game terms and conditions can be found here.
Comments
This discussion has been closed.