🔮 ENDED Your guest needs your help 🙏 be kind 💓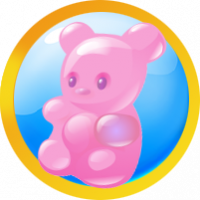 Want to participate, but no account, then register here in 2 minutes
Hi bubblicious players 🤹‍♀️ can you help Yeti? He was asked to play the role of helping players who play Bubble Witch 3 Saga for 24 hours, but here is the dilemma.
He only knows how to make matches of 3 with cyan candy and then he will throw out a wrapped cyan candy on the board. He has no clue how to play BW3 so he asked @Elsa and I@PrettyBubbles for help. We gave him a couple of tips but he needs more helping understanding the game. What game tips can you offer him?
Comments
This discussion has been closed.