🔮ENDED Win boosters from your star cats ENDED 🔮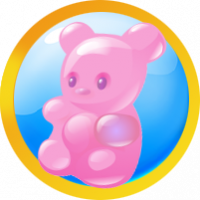 Want to participate, but have no account, then register here in 2 minutes
Hi bubbleicious Kings🤴and queens👸We all love our 4 star cats and are thankful for what the offer us 👏
What about if we could have a 5th 🥳
Tell us what colour and name you would choose and what would you like your newest kitty to offer.
The star cats are offering boosters as a reward to 5 randomly chosen winners they are 2 super colour bombs and 1 dart for each winner just for helping them to extend the kitty 🐈 family
You have from Monday the 15th to Monday the 29th of March to participate
Game terms and conditions can be found here.
Comments
This discussion has been closed.