🔮 🌷ENDED Win gold in unscramble the flower ENDED 💐🔮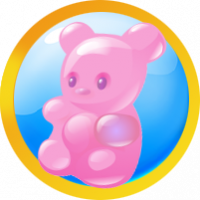 PrettyBubbles
Posts: 11,597
Bubble Witch Moderator
Want to participate, but have no account, then register here in 2 minutes
Hi Witches 🧙‍♀️and Wizards 🧙‍♂️happy summertime 🌝
Stella is loving the beautiful weather and is out in the kingdoms garden
Isn't it lovely 💓
Stella has an all time favourite flower that she is out picking to fill her vases as she loves the aroma from this particular flower.
But what is it 🤔
Can you unscramble the letters scattered around the garden to reveal Stella's favourite and how about you share with us your favourite summer flower.🌻⚘🌼
Stella has said that if you can she would love to give 5 players chosen at random 30 gold bars 💰
You have until Friday the 16th of July
Good luck guys and have fun with flowers 💐🌺
Game terms and conditions can be found here.
This discussion has been closed.