👻
Something Spooky
is coming
Check it Here
| Join the
Weekly Race
HERE
🏅 | Collect your
scrapbook Badges
HERE
📖
New Odus Challenge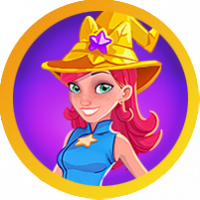 SeraphicStar
Posts: 4,537
Superstar
Hey All, SeraphicStar here, and today I wanted to ask about the latest Odus Challenge.
Specifically, it looks like if you win the "gold" star you can win a special Odus Costume. Does anyone know if this is true or not? 🤔
I really enjoy collecting costumes, so if this is true I will work really hard to get it!
P.S. I also notice that this Odus Challenge doesn't have an "end date" posted on it. Therefore, does anyone know when this event actually ends?
🤷‍♀️