🌈New in the Community? Say Hi
HERE
💰Time for a new contest! Win Gold
HERE
🏅Earn badges! Share your scrapbook
HERE
💅 New Event:
Yeti's Vacation!
Check more info
HERE
🐙 Olivia is back! Tell us what you think here!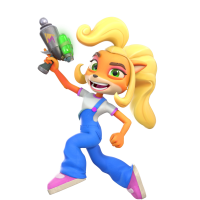 QueenMia
Posts: 12,328
Community Manager
🌟 No account yet? Register here in just 2 seconds! 🐙
Dear Community,
You were many to ask for her and we're pleased to announce that... Our favourite octopus is back 🐙
Swimming across the sweet blue waters, Olivia, a musician, singer, and comedienne, is back from her travels performing around the world. You can now unlock her after completing her special map and collecting 30 stars!
Our amazing Candy Friends Studio has worked hard to deliver this exceptional Quest. They all put so much passion in it and it shows ❤️
We really love to make you happy, and to make sure we keep doing so, we need YOUR help!
👉 Please, let us know what you think about Olivia and her event.
Do you like the character? Do you like the side map and Star Chaser events? Don't be afraid to give us plenty of details! That would mean a lot to us and help us make the game sweeter than ever 🍒
👇 Please comment below to leave your feedback 👇
Want more?
🌟 Share your screenshot here for a chance to win 30 Gold bars!
Thank you everyone and don't forget to have fun
No account yet?
Sign up here i
n 2 seconds!