The Story of the Nutcracker Ballet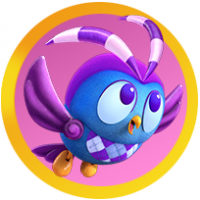 Ashraf
Posts: 8,491
Sweet Legend
The Story of the Nutcracker Ballet
🔴ACT I
It is Christmas Eve in the late nineteenth century at the Von Stahlbaum home.
Excitement runs high as last minute preparations are made. Grandparents and guests begin to arrive to celebrate the holiday with Clara, Fritz and their parents. Arriving late in the midst of the celebration is Herr Drosselmeyer, Clara's mysterious godfather. He entertains everyone with magic tricks and mechanical dolls.
Clara begs to have one of the dolls for her very own, but Drosselmeyer denies her request.
Instead, he presents her with a wooden nutcracker soldier.
Fritz feels slighted and becomes angry. He grabs the nutcracker from Clara and in the struggle, the nutcracker is broken.
Clara is devastated, but Drosselmeyer mends the nutcracker and the celebration continues. As the children grow weary, the guests depart, and Drosselmeyer disappears as mysteriously as he had arrived. Clara carefully places her beloved nutcracker under the Christmas tree before the family retires to bed.
The rest of the story is in the following comments⬇️
Leave a Comment