Unicorns are wonderful creatures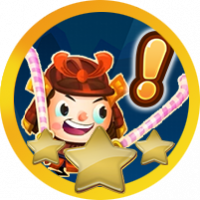 Elsa
Posts: 28,081
Superstar
'Among other things, unicorns often represent freedom, magic, purity, and innocence. Their beautiful white coats and their pearly manes and tails reflect this. The image of the unicorn, white in the gloom of a forest, is obviously enchanting to many, and I would love to see one creeping through my garden at dawn!
Unicorns are wonderful creatures which have enthralled people throughout history, and most of us would love to know more about these mystical creatures. Unicorns have walked in the footsteps of many different cultures and civilizations, and captivated people of all ages.
These amazing beasts appear in books, movies and fairy stories, and in modern-day memes, jokes, and advertising. They are used in diverse and different ways, perhaps because they appeal to so many people. This means that what unicorns represent can vary, but they are one of the few creatures which are almost always given positive associations.' (Info here)
Let's continue to the next part – Unicorns in mythology
Start at the beginning - Do NOT call her a horse!

"Mother of Superstars. Relentless and passionate like no one else."

❤️ ❤️ ❤️ ❤️

This discussion has been closed.