National animal of Scotland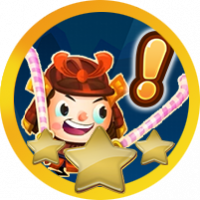 Elsa
Posts: 28,069
Superstar
A couple of hours later, Tiffi is back on her computer, and she comes across a very interesting video - Amazing and Surprising Facts about The Unicorn -The national animal of Scotland Unicorn
She had no idea that the unicorn is the national animal of Scotland. It's totally amazing how much she can learn from these articles.
Let's continue to the next part – Unicorns are wonderful creatures
Start at the beginning - Do NOT call her a horse!

"Mother of Superstars. Relentless and passionate like no one else."

❤️ ❤️ ❤️ ❤️

This discussion has been closed.