Misty remembers what Cupcake Carl did to her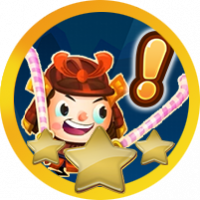 Elsa
Posts: 28,069
Superstar
"Did I ever tell you about the time when I was in the Cotton Candy Clouds?" questions Misty. "Cupcake Carl had ensnared me in a layer of frosting. That character is evil! He used a layer of solid cake frosting and it covered my hooves. He was holding me hostage and the players had to play my 'Save Misty' event to free me. The levels required the players to collect the pufflers from their special puffler levels and once they completed the challenge the frosting melted, and that allowed me to escape to freedom. I was so thankful that they helped me that I offered them candy rewards."
Tiffi reminded Misty about the article that @QueenMia created when she was named Character of the week.
Misty remembers that article very well. She was so happy that the community gave her that honor. Tiffi suddenly comes up with a question for Misty.
"Hey Misty, did you ever read anything about unicorns and why they are so special?" says Tiffi.
Misty never gave it a thought. Tiffi tells her that she's going to look online after dinner tonight to see what she can find out on Google about them. She will let Misty know if she comes up with some good information.
Let's continue to the next part – Tiffi begins her Google search
Start at the beginning - Do NOT call her a horse!

"Mother of Superstars. Relentless and passionate like no one else."

❤️ ❤️ ❤️ ❤️

This discussion has been closed.