Tiffi and Misty reminisce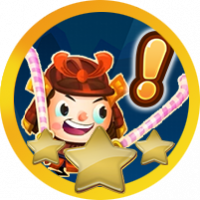 Elsa
Posts: 28,202
Superstar
One sunny afternoon, Tiffi is heading home after helping the players. She is exhausted so she decides to rest for a bit in the park. She sees Misty approaching and waves to her to come over.
"Tiffi, are you ok?" questions Misty. "You look so down in the dumps. Are you sick?"
Tiffi explains that she's just exhausted from helping the players and needs to take a rest before she heads home.
"So, what did you think about our intervention with Chewy?" questions Misty. "I think we did a good job of letting him know that he does do good things sometimes. It was a great idea to suggest sponsors for him so if he feels the urge to prank someone he can call one of us instead. He's been in Candy Town as long as I have so he has a lot of memories."
"I think the intervention for Chewy went well," says Tiffi. "Hey what about you? You also have a lot of memories from being in Candy Town this long. I remember when I bumped into you in Minty Meadow and you were crying because you had lost your horn. I brought out a trampoline and extracted a string of lollipops from a tree to you. Remember the string later became your recovered horn?"
Let's continue to the next part – What wonderful memories!
Start at the beginning - Do NOT call her a horse!

"Mother of Superstars. Relentless and passionate like no one else."

❤️ ❤️ ❤️ ❤️

This discussion has been closed.