🦝 Rachel's back in town! Tell the studio what you think
HERE
💰 Guess which is our sweet raccoon's art style and win Gold
HERE
🌴 It's ON! Join our
Weekend Challenge HERE
(ENDED) ❤️Help Nutcracker count the hearts - WIN GOLD BARS!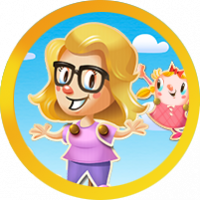 Elsa
Posts: 31,502
Community Hub Moderator
🌟 No account yet? Register here in just 2 seconds 🌟
Once upon a time there was this Nutcracker who fell into the Candy Kingdom one Christmas Eve as a regular toy soldier, but was quickly turned to life by the imagination, love, and magic that characterizes the Kingdom. He has had a huge crush on Tiffi ever since she helped him right after his fall from Earth, he was a bit broken and she fixed him right up! He is a real romantic and will cry to any love song, as they're all "so relatable".  He is madly in love with Tiffi, but she can't even remember his name. How can he win her over? 
Below please find a whole bunch of hearts that he has accumulated for the love of his life. He's not sure that he has gathered enough hearts so he needs your help. Can you help him count all the hearts that he has accumulated? 
Please post your answer USING THE SPOILER FEATURE for your answer to count!
Three random players who have answered correctly will win 20 Gold Bars.
You have until the Monday 27th of July to participate.
Terms and Conditions here. 

🌈_________________________________ 🌈_____________________________ 🌈
Leave a Comment