(ENDED) Dachs' Deliveries is open for service 💌 🐕 Help us and Win 10 Gold bars!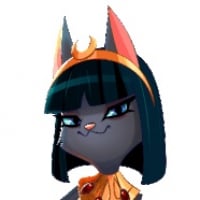 QueenMia
Posts: 12,981
Community Manager
🐕 No account yet? Register here in just 2 seconds 💌
Hello Friends Community!
It's time for some new events in the Candy Crush Friends World 🙌
Dachs the Donut Dog has started a brand new delivery service for the Candy Town citizens and he needs your help! Work with your team to complete special tasks to ensure the mail gets delivered on time.
The more mail you can deliver with your team, the more rewards you'll win and the happier Dachs will be!
You have until the 27th of July to help him out! Ready?! Let's play!
👉 Want to help us help you? Please, let us know what you think!
Do you like this new type of event? Do you like the challenge and the rewards? Don't be afraid to give us plenty of details!
That would mean a lot to us and help us make the game sweeter than ever 🙌
👉Want more?
🌟 Share your best screenshot of the event below for a chance to win 10 Gold bars! 5 players will be randomly selected - The Gold will be added 27th of July.
🌟 Get your exclusive Dachs' Deliveries Wallpaper HERE!
👉Need more info about the Dachs' Delivery HERE
Thank you everyone, see you around and don't forget to have fun 🍒
🚨 Important
Please note that at the moment, the feature is not only available to everyone as our sweet Game Studio is making sure it works smoothly. But don't despair, it will probably be coming to your game at some other time!
🍬 Only new and successfully completed levels count towards the achievements.
🍬 You can't see your teammates after the event started. The only thing you can see of them is their avatar if and when they selected a task.
🍬 Task selection is manual which means that you have to select a task for the counter to start (and also win a new level).
👉 Please note that there are no issues with the event, so far: It's all working as expected. However, we understand that it's not ideal and our sweet Candy Crush Friends Studio is already planning some changes for the next release. This, to make sure that we keep on giving you the best player experience 🙌Therefore, bear with us on that and keep on giving us your feedback! Thanks 🙏
Comments